About Us
EarlyON Child and Family Centres offer a range of programs that provide early learning and parenting programs for families with children birth – 6 years of age. EarlyON programs are funded by the Ministry of Education and are open to all families in Ontario.
Our Vision
A community of strong, connected families engaged in raising their young children(0 – 6 years old) to reach their full potential.
Our Mission
To provide support, resources, and individualized services to promote the early learning and healthy development of families and their young children (0 – 6 years old).
Statement
A supportive place for parents/caregivers and young children.
Our programs focus on:
Providing children and families a sense of belonging
Supporting healthy child development
Encouraging children to engage in active and creative exploration, play, and inquiry
Encouraging children to express themselves in many ways
We are a welcoming place that offers a range of services:
Join fun activities – reading, storytelling, sing-alongs, games, and more
Get advice from professionals trained in early childhood development
Find out about other family services in your community
Connect with other families with young children
These free programs are available on a drop-in or registered basis (parenting workshops), and operate onsite at EarlyON Centres as well as nearby community locations. See our calendars for further details about programming and locations.
We look forward to seeing you soon!

Adeola
With my previous experience as a High School Educator, I discovered that early childhood experiences have lifelong impacts; therefore, it is important to lay a positive foundation for children's growth and development.  As an early Learning Specialist, however, I endeavour to provide a safe, nurturing, supportive, and inclusive environment, where children and their families feel a deep sense of belonging and are able to reach their full potential.
Carol
As an early learning specialist in EarlyON, Supporting children and families with my knowledge and connecting them in our diverse community are the two things I always pursue. I am full of respect for various personalities shown of each child, so I enjoy exploring different educational philosophies and sharing them with families. I love traveling and experiencing multiple cultures.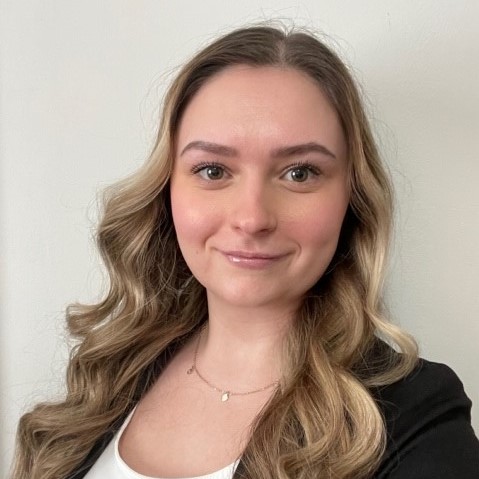 Deanna
My mission as a part of the Early Years team is to provide constant support to families and caregivers, as well as encourage families to provide children with a sense of belonging in every aspect of their life. I strive to provide a nurturing and safe space for all children that participate in our programs. When I think of EarlyON, I think of the collaborative, natural, and unique approaches to learning for each and every child. Throughout my professional career, I have come to understand the importance of healthy early development, and its relationship with lifelong learning, behavior and health. I enjoy spending my spare time with my family and fur babies.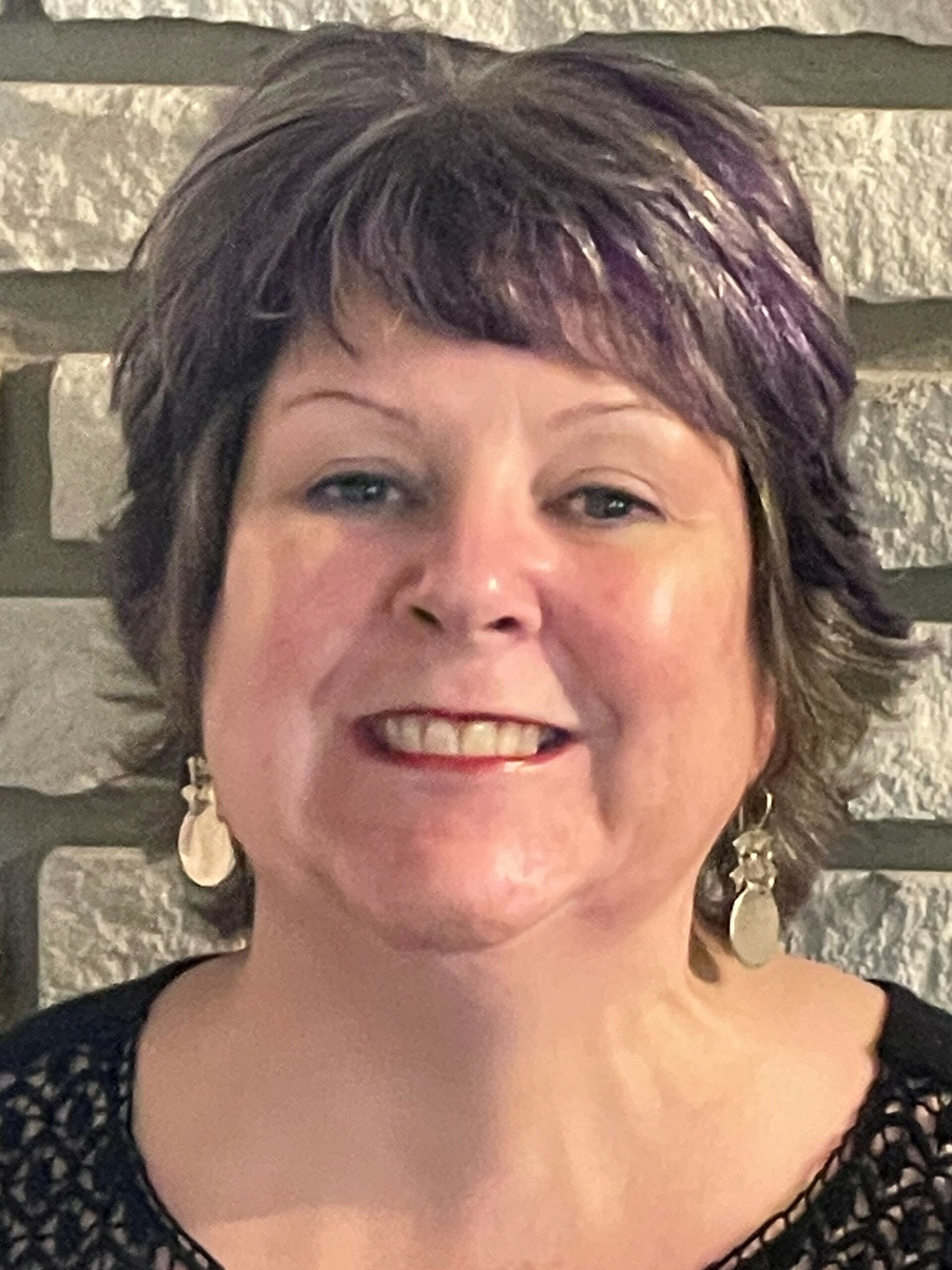 Deborah
I am an administrative assistant here at EarlyON. I love being able to help others in any way that I can. I love to smile, as a smile can do many things. A smile makes you feel welcome or just enhances your day.  I am crazy about sparkles. Whether it is my jewelry or clothes, something always sparkles about me. I am delighted to be a wife and mother. Unfortunately for my husband, I am a shopper and he doesn't like the bills. I enjoy being lost in a book. or diamond painting in my spare time. 
Inna
My goals are to create and cultivate safe and supportive learning environments for children and their families, welcoming and supporting the adults with their questions and concerns, and building good relationships. I love working with our EarlyON families! In my spare time, I love travelling, reading books, going for long walks, spending time with my husband, 3 children and 4 grandchildren.
Jane
I am an early learning specialist at EarlyON.  If a child asks, "Why is there a moon?" What is your answer? Would you reply scientifically, or would you give an age-appropriate answer? For me, I would ask him open-ended questions. In this way, I can lead him to understand that he has his own mind, own interpretation, and own ideas. I believe that all children should be inspired to discover their natural curiosity about the world around them. They have unlimited possibilities and a hundred ways of thinking, playing, and speaking.  I see my role as guiding and assisting families and children as needed; being their partner, nurturer guide, researcher and co-learner. I am honoured to work with families and my team to give our future leaders the roots to grow and the love fruit to bear. In my spare time, I enjoy photographing, pruning plants, and YouTubing.  photographing, pruning plants, and YouTubing.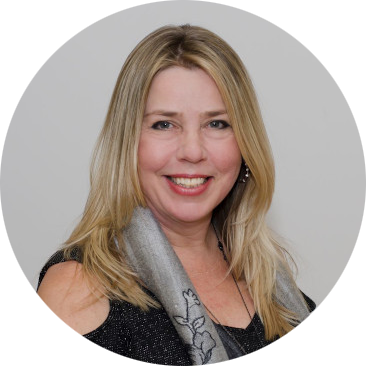 Joan
When I think of "Families", I think of Parents, Caregivers, Grandparents and Children. When I think of "Communities", I think of Partnerships, Outdoors, Nature, Beauty and Life. When I think of EarlyON, I see Staff, Families and Community…. what do you see? In my spare time, I enjoy outdoors and its beauty. I enjoy staying connected with family and friends but I especially enjoy baking cakes and "Eating them".
Joanna
As an Early Learning Specialist at EarlyON, I do my best to support children and families in creating a safe, inclusive and diverse learning environment. I have been learning English because my first language is Mandarin. I am working on updating my educational skills so I can share this knowledge with families in our programs. In my spare time I enjoy learning about psychology. I also enjoy travelling with my family and friends, and watching live TV shows!
Kristi
I am an early leaning specialist at EarlyOn. I have a love and passion for working with children and supporting families and the community. I enjoy working with children and watching them learn and develop trough play. I have two children of my own and we enjoy getting outdoors as much as we can an exploring the world around us.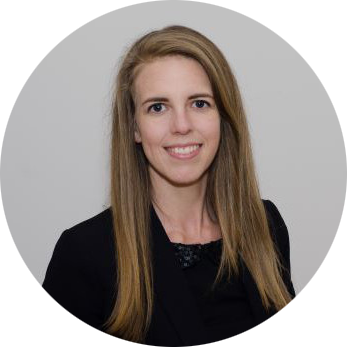 Lindsay
I am proud to be part of a team who seeks to support all families by being a home away from home. We know we are doing our job when families cannot wait to share their children's new milestones reached. In my spare time, I volunteer with the Youth Justice Committee, a program that supports young people to make amends for minor offenses and encourages a positive contribution to the community.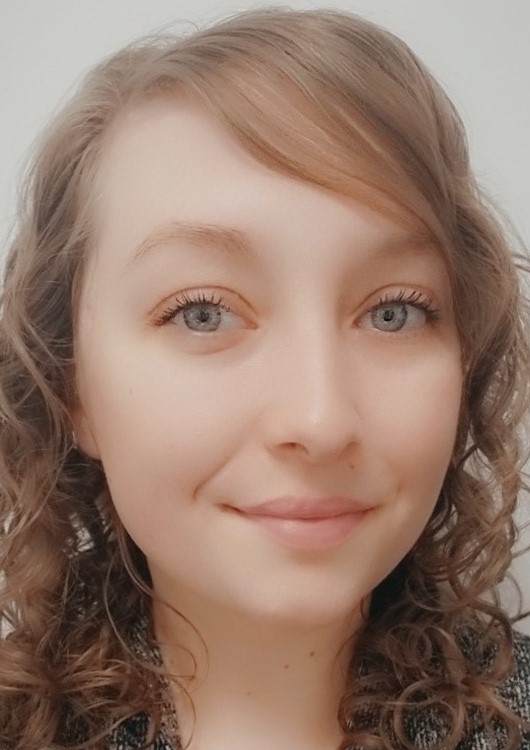 Nicole
As a member of the EarlyON team, my goal is to ensure that children, families and the community all have a safe and inclusive environment that strengthens their learning. Some of the most important years of a child's life are the early years and we are here to support families to have their child reach their full potential. In my spare time, I enjoy spending time with family, baking treats and travelling to new destinations.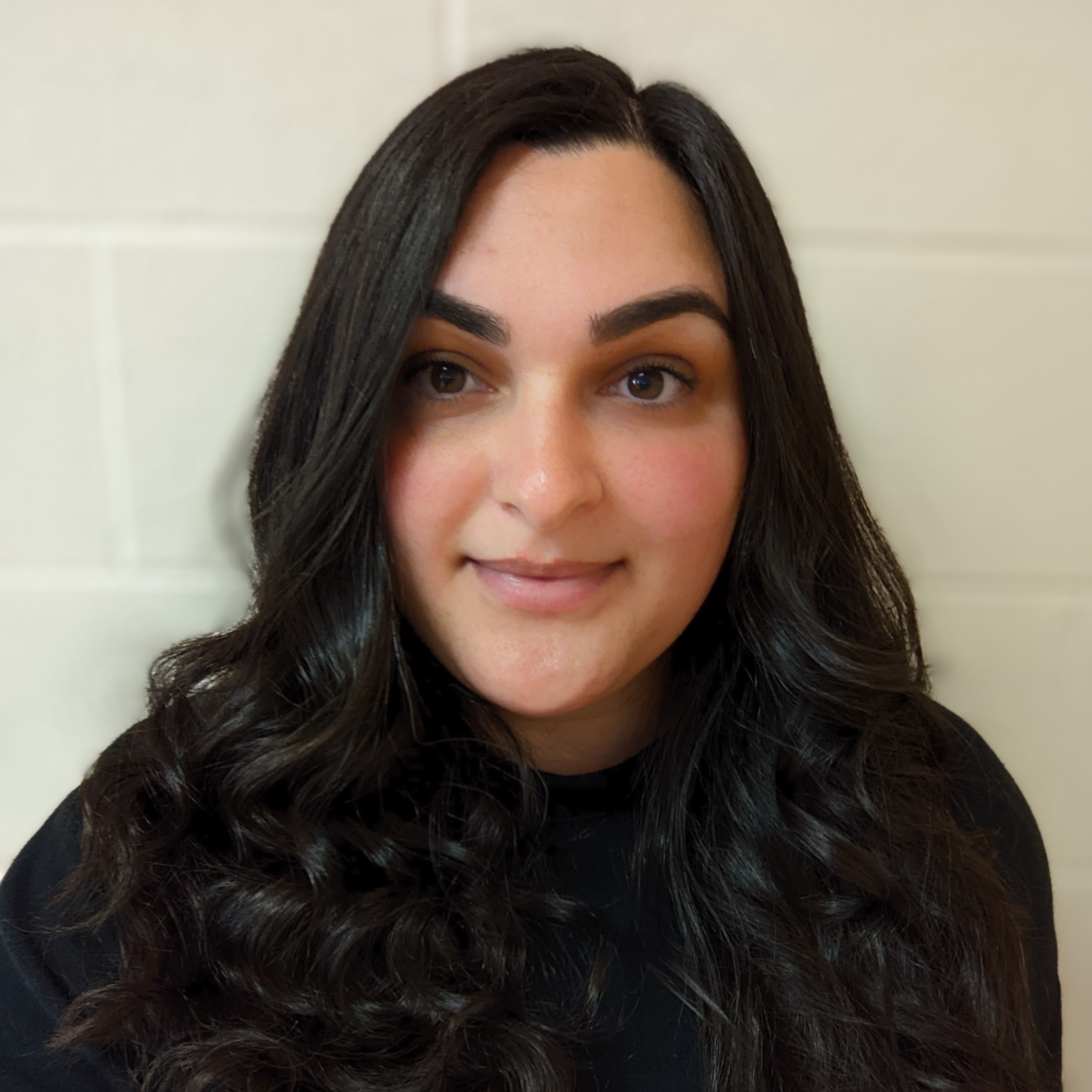 S. Mansour
I am currently an Early Learning Specialist working with SEC's EarlyON centres. I am passionate about working with children and helping them build a foundation for the rest of their life. As well as, providing support for families to ensure the best growth and development for their children. I previously worked one-on-one with children with exceptionalities and love finding new ways to best support children and advocate for their specific needs. I look forward to this new endeavor at EarlyON SEC.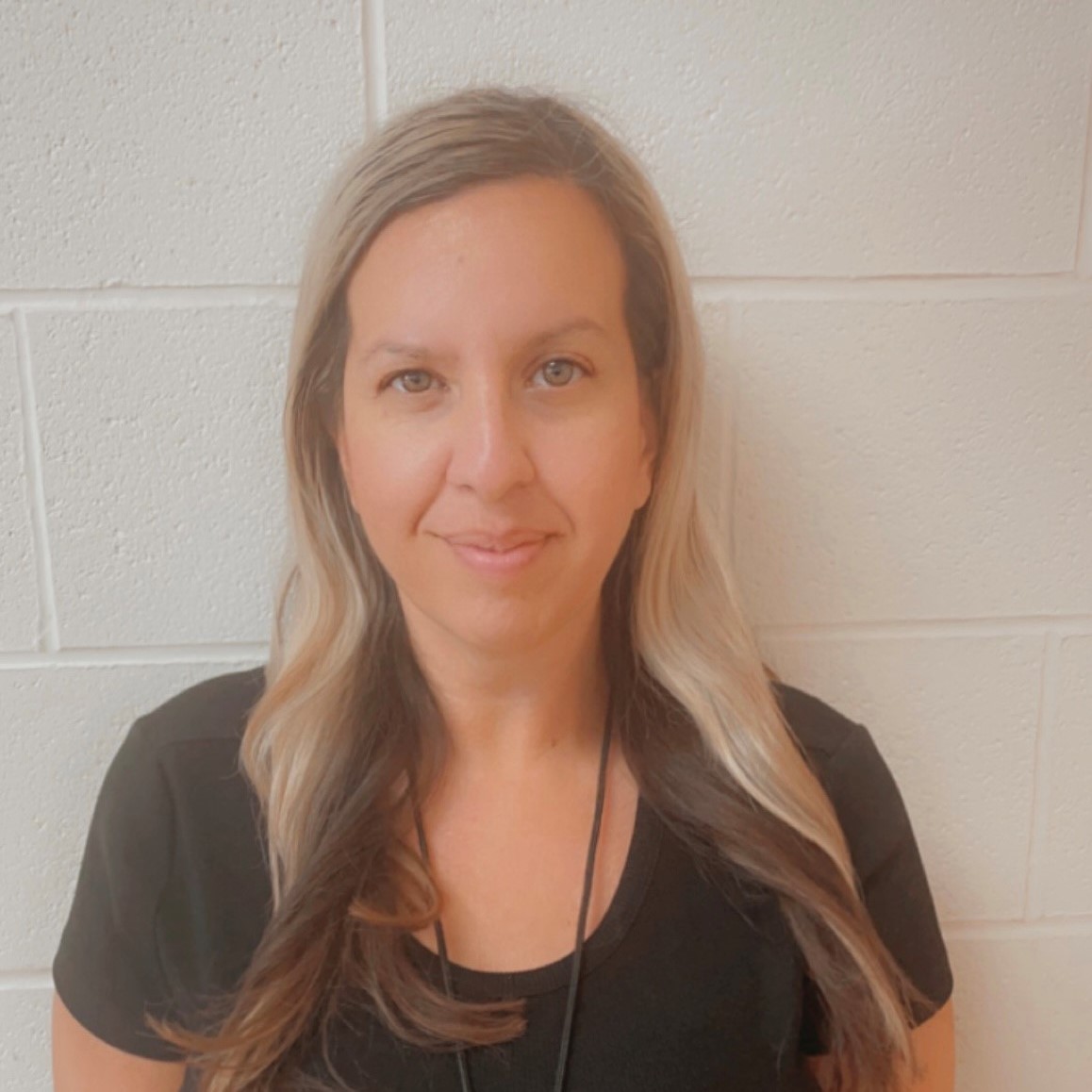 Sabrina
I am an Early Learning Specialist with SEC's EarlyON centres. I have a passion for working with children and feel rewarded knowing I can make a difference in a child/family's life. I enjoy travelling, exercising, having coffee with friends, and enjoying the outdoors. I look forward to my new venture with EarlyON SEC.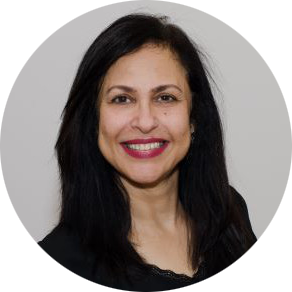 Samina
I am an Early Learning Specialist with SEC. I have been in this field for the last 15 years. I strongly believe that positive and joyful early experiences and interactions in an Early Year setting can give a child a head start in school success.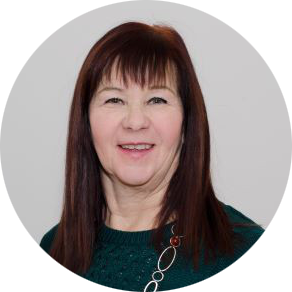 Sue
My goal in life is help support and encourage parents to help their children to reach their full potential in life. I enjoy every waking moment with my family, creating new memories with my grandchildren and sharing love and bond I have with my 4 legged fun family of horses and dogs.